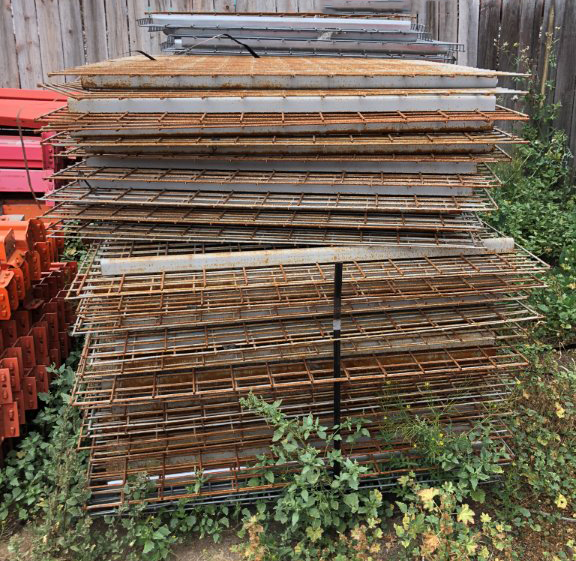 10′ Beams heavy duty $15.00 each (Must purchase a complete bundle at this price). Otherwise, cost is $20.00 Each.
8′ Beams, good condition $18.00 each
105′ Beams, good condition $20.00 each
18′ Uprights, Teardrop style Used each $99.00
24′ x 42″ deep Uprights, used heavy duty, some with backers $129.00 each
Used Wire Decks as low as $9.00 each
Used racks by the lot, save thousands!!